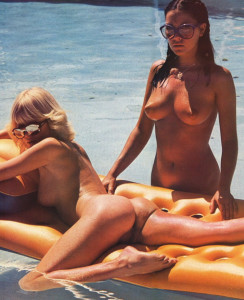 I have been a shy guy my entire life. I can remember my preschool when I was the shiest kid in the class. It has always been hard for me to make friends and while that was not always the greatest thing ever, I actually think that this was not half bad because it made me better friends with those few people I did become friends with. When it was time for me to start dating, things weren't doing great. And growing up as a gay kid in 90s Detroit, that wasn't great either. You might say that the universe conspired against me when it comes to getting dates and finding that someone.
And with college and with a new job and new responsibilities, my love life has been on a backburner in the last ten years or so. No, really. I did not have a single relationship that lasted longer than a month in the last 10 years. That is, until this last year when I met Kyle. Now, for some other people, a sentence like the previous one would be nothing special. But for someone like me, "just meeting" someone is not something that happens more than once in a lifetime.
I was not sure what to think of Kyle at first. He was hot (still is), of that there was no doubt. But he was one of those guys that were never too serious and that never took anything seriously. This is something that you can be okay with when you are 21, 22, but as a guy in his early 30s, I was not looking for something like that. And then, just when I thought that he was a total waste of time, I realized that this was his choice. He was not just "like that". He liked being free and being spontaneous, but not in that annoying way where he would depend on everyone around him just to get by. He was a great professional and a successful person, dependable to a fault, but always a bit absent-minded and always with that sprinkle of unexpected to him.
We barely kissed twice before he asked me to go to France with him. He had a job to do there and he wanted me to go there with him. We only spoke for about 3 hours all in all before that. I had not seen him naked. We barely kissed. And he was inviting me to go to Europe with him. I decided to be spontaneous for once in my life and I went with him. (In the back of my head thinking that I can always fly back if this turns out to suck.)
He did his thing, his little gig or whatever (he is a photographer) and that was that. In one day. We had an entire two-week vacation in the south of France just for one day of his work. I loved it. I felt so glamorous. And we took things really slowly, we didn't rush anywhere. For example, this photo that you can see of Kyle all naked in front of a huge cruiser; this was the first time I saw him naked. We saw the people from the cruiser and we overheard them talking and he wanted to screw with them so he got naked as they were checking out this big statue that was behind me as I was taking the photo. He knew they had to see him and he wanted to screw with them. I was also nude as I was taking his photo.
Later that day, we laughed about how we first saw each other naked in that way. We made love later that day. It was incredible. We are still together and we still laugh like crazy when we see this photo.